You Won't Make A Mistake By Choosing Our Proven Within The Years Cleaning Services In Greenwich, SE10

A Quick And Easy Carpet Cleaning Service In Greenwich SE10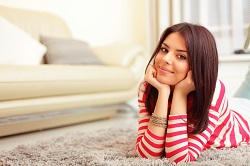 Justifying the need for any carpet clean isn't difficult, you just have to remind people of two simple things any carpet is prone to; mould formation and loss of form. Our team of Greenwich SE10 carpet cleaning experts at Carpet Cleaning Greenwich are here to assist in your efforts of restoring a presentable home. Mould on carpets is not only subtle in appearance but also likely to build beneath furnishings, concealing it altogether. Hardly ideal as you rearrange furniture on the evening of your dinner party, only to find one of your guests will stumble upon an unwelcome surprise as they take their seat in a mould-ridden corner. Want to prevent an embarrassing moment like this? You need to get our carpet cleaners in straight away. We provide you with an unrivalled carpet clean in Greenwich and rug cleaning whenever you have our standard carpeting service performed.

Furniture Cleaning With A Difference In Greenwich SE10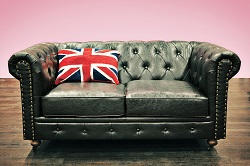 Restore beauty to your favourite pieces of furniture and extend the life of those heavily lived-in sofas with our SE10 upholstery cleaning service. Your upholstered seats, sofas and mattresses are coated daily with skin particles, dust mites and body oils, alongside cooking-related pollutants harmful to your health as well. Our Carpet Cleaning Greenwich upholstery cleaners rely on a modern hot water abstraction device that loosens up your upholstery while removing residue. You will receive a great sofa cleaning service upon subscribing to our monthly upholstery clean deal by calling us on 020 3743 9501.

Time-Saving End Of Tenancy Cleaning Solutions Performed By The Experts in Greenwich SE10

Moving out of town this week having already booked that train ticket? Chances are you're still trying to pack your life into a suitcase when your landlord calls reminding you of an obligation to perform a wholesale room clean before handing the keys back. Not ideal? Finding the time and energy is difficult for anyone preoccupied with addressing their belongings across books, clothes, instruments, important documents, bedding etc. Our end of tenancy cleaning company Carpet Cleaning Greenwich sympathises with your situation and are flexible enough to visit you ahead of your train ride away. We only send out fully trained end of lease cleaning staff and will meet your budget in terms of cost, especially as we understand you can only claim that tenancy deposit back later. For the best in move out cleaning in Greenwich SE10, contact with us today on 020 3743 9501.

Take Advantage Of Our Superb Domestic Cleaning Services In Greenwich SE10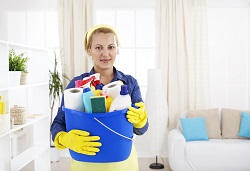 Before you continue reading, take a second to inspect the dust hidden at the back of your computer. Shocked? You ought to be, but we understand busy people are forgetful. Now, once you've read the following, continue to look for dust behind places elsewhere in your home. You will probably find a lot more of it alongside mould and bacteria growth. You need to give us a call on 020 3743 9501. Comprised of professionals across housemaids and heavy duty staff, our Greenwich SE10 domestic cleaning company give a domestic clean unrivalled locally in terms of sheer scope. Customers have delighted in our services, contrasting it to that of lazy Greenwich home cleaners, while marvelling at how we surpass the expectations our modest rate might suggest.

Why To Choose Our Home Cleaning Services In Greenwich SE10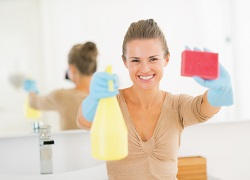 Demand that your next house clean be performed by people who care about the environment? It's refreshing to hear someone make such a point before committing to a particular set of SE10 house cleaners, and you'll be pleased to know our home clean team value the environment highly. Just as capable as their more popular counterparts, our range of eco-friendly cleaning products can be used exclusively upon request. In keeping with the green cleaning ethos, we guarantee never to dispose of such things as paint down drains. When it comes to house cleaning in Greenwich SE10, you won't find a more affordable and environmentally conscious company than ours.

Quick And Unobtrusive Cleaning Services For Your Business in Greenwich SE10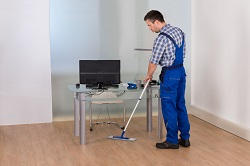 With no hidden costs attached to our unrivalled office cleaning service in Greenwich SE10, your business can relax ahead of committing to the best in office cleaners. We are upfront about our pricing and understand that, especially if you're a new business, you'd prefer not to invest too heavily in cleaning. We are the most affordable commercial cleaning company and our fully qualified and vetted staff use only the best in modern cleaning techniques across the latest equipment.